When Sandran Property Group needed a smart, streamlined building access system tailored to meet the needs of their security-conscious blue chip tenant, they approached DIVVY for a solution.
Client: Sandran Property Group
Property: 121-125 Henry Street, Penrith, NSW
Sandran Property Group owns 121-125 Henry Street, an A-grade commercial office building in the heart of Penrith's rapidly gentrifying CBD. The building, which underwent a $35 million refurbishment in 2017, is home to the Australian Taxation Office (ATO) and the NDIS Quality and Safeguards Commission, as well as other premium tenants.
DIVVY has worked with Sandran at 121-125 Henry Street since 2018, providing simple and secure staff parking management. So when Sandran's tenant, the ATO, requested a comprehensive, highly secure building access system, Sandran turned to DIVVY for the answer.
An inefficient and outdated building access system
Building access was once a piecemeal, disconnected affair at 121-125 Henry Street.
Employee access to the underground car park was successfully managed by DIVVY's staff parking management system. But staff had to use a swipe card to access the ground floor from the car park. They then had to use a second swipe card to enter their office.
The ATO needed a smart, streamlined office access solution that took parkers all the way from the car park entrance to their desk. But, given the sensitive nature of the ATO's work, any access control system needed to meet the ATO's high-level, specialised security parameters.
The DIVVY solution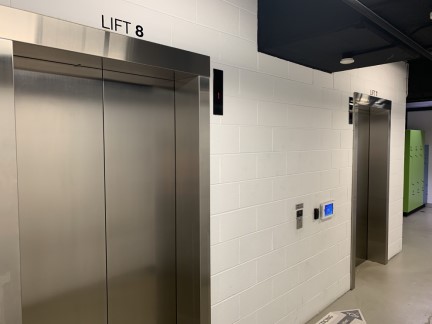 At the ATO's request, DIVVY stepped in to provide the solution. Sandran Property Group gave the green light to install DIVVY's Sammy access device in the lift foyer and integrate the DIVVY bookable assets system with the existing Schindler lift system. Now, office access for ATO staff is a breeze.
All they need to access their workplace is one DIVVY QR code. That code allows them to enter and exit the car park as well as call the lift to take them to the level on which they work. The DIVVY system gives building management complete oversight across who has entered the building via the car park, what time they entered, and which building levels they have accessed. The days of staff and management juggling several swipe card systems are long gone.
Eugene Chiew, Senior Property Manager at Sandran Property Group, says, "As a property manager, ensuring my tenants' needs are met is my highest priority. Here at 121-125 Henry Street, we needed a building access system that would be smooth and easy for staff to use and management to run, while also meeting the high-level security requirements of our major tenant, the ATO.

The DIVVY system has done exactly that – simplified and streamlined building access at the same time as satisfying the ATO's specific access security protocols. Having worked with DIVVY on staff parking management in my previous role at Knight Frank, I was confident they would deliver here at 121-125 Henry Street, and they did."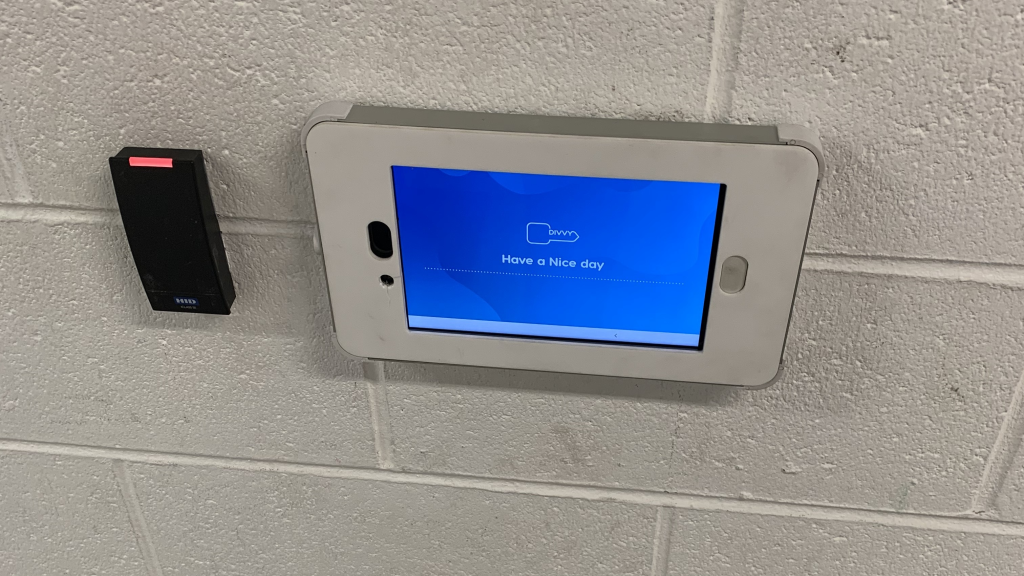 What's next for 121-125 Henry Street?
Car park access will soon be even simpler for staff at 121-125 Henry Street with the imminent installation of DIVVY's push button technology. This will enable a 'windows up' parking experience for staff entering and exiting the car park. DIVVY's push button technology opens car park entry and exit gates when authorised parkers touch a button in the DIVVY app on their phone. Geo-location technology ensures that access is limited to permitted parkers and only when they are within close range of the car park.
As the needs of commercial tenants become more specialised and individualised, demand for smart, connected access solutions that can be customised to meet a tenant's requirements will only continue to grow.
To find out how we can help you meet your tenant's needs, get in touch with our sales team today.