With so many different ways to get to and from the airport, finding an airport parking option that works for your trip can be overwhelming. DIVVY can make your trip easier with simple airport parking in Sydney, and you might find it's cheaper than a taxi fare.
Whether you're looking for the cheapest deal, long or short-term parking, undercover or outdoor, valet or shuttle services, DIVVY Parking offers a range of trusted Sydney airport parking choices so you can select the parking space that's right for you.
DIVVY currently offers airport parking options at 14- 18 Lee Street, Haymarket, Stamford Plaza Sydney Airport and 289 King Street, Mascot.
DIVVY users can secure a covered parking spot at the Stamford Plaza Sydney Airport for $14 per day with DIVVY. The hotel offers a $7 shuttle service to and from the airport or alternatively this is just a short 15-minute walk from the domestic airport.
DIVVY has partnered with Space Shuttle Parking to offer daily and hourly pre-book parking at 289 King Street, Mascot. Hourly parking starts at $12 per hour and daily parking at $25 per day. This car park is just 5 minutes from the Sydney Domestic Terminal, making it a popular and affordable Sydney Airport Parking option. All bookings include free on-demand shuttle service to both domestic and international Sydney airport terminals.
How to search for Airport Parking:
Parkers who are looking for long-term multi-day parking, can now park near Sydney Central Station for just $18 per day at 14-18 Lee Street, Haymarket and hop on a train there to go straight to the airport. 24 hours of parking in Sydney CBD for just $18 is a bargain!
To find airport parking on DIVVY, start your search by selecting the DAILY category on the DIVVY App or website. Then search for MASCOT. All of our airport parking locations will then appear. Alternatively, you can search Sydney Airport, however you will need to expand the distance to 4km's or more to find all of the airport parking options.
For parkers who wish to search for longer stay parking at 289 King Street (Space Shuttle Parking) you will need to enter the below premium passes into your account before viewing all of the DISCOUNTED prices in the search results.
Depending on the length of stay, you will need to enter the below premium passes into your account so the search results display:
289 King St: Airport Parking 3-5 Days | Pass: AIRPORT3TO5DAYS | Rate: $20.
289 King St: Airport Parking 6-13 Days | Pass: AIRPORT6TO13DAYS | Rate: $18.
289 King St: Airport Parking 14+ Days | Pass: AIRPORT14+DAYS | Rate: $15.
289 King St: Airport Parking 1-2 Days| No Premium Pass but Multiday is enabled | Rate: $40
It is important that you select the correct daily rate that matches your length of stay. Rates are based on calendar days and are subject to availability. Non-compliance may result in cancellation (with refund) or incur surcharges applicable to the rates of the level actually parked and actual length of stay.
Don't know how to use a Premium Pass with DIVVY? Follow the instructions below:
Log in to your DIVVY App and click the "settings" button on the bottom right.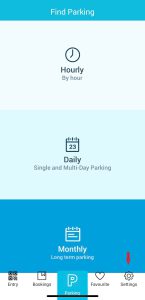 2. Click on "Premium Passes" tab and type the above listed premium pass code in the search tab. E.g) If you want to book 289 King St car park for 5 to 8 days, then enter the code – AIRPORT5TO8DAYS, in the search tab. Similarly, if you wish to book for more than 14+ days then use the code listed above to view the discounted prices. You will see your passes listed below.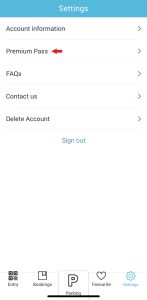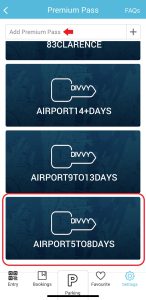 3. Click on the "Parking" button below and choose "Daily" button to book multi-day parking.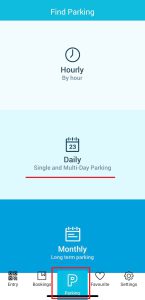 4. Enter the desired location on the search tab and click "set location", refine dates based on the duration of the stay and click "search results" button and the discounted premium prices will be listed below.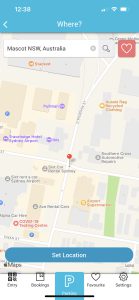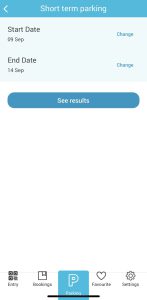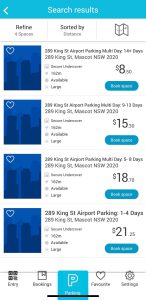 5. Select the desired category based on the number of days and click the button "Book this Space" to pre-book parking.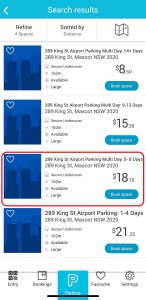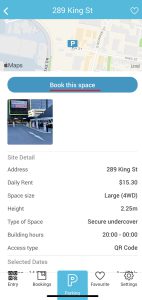 For more information on how to use the DIVVY Parking App, watch the video – https://youtu.be/8jFA4wWTVEc .
All DIVVY's Mascot parking options offer both short- and long-term parking, so no matter the duration of your trip, you've got plenty of choice with DIVVY.
Whether you're travelling for business or pleasure, you can't beat the feeling of jumping into your own car when you touchdown after your trip. Next time you're departing from Sydney, visit DIVVY to search, compare and book your Mascot airport parking.