As the COVID-19 situation continues to unfold, the Australian tech company DIVVY supported Woolworths in building an online booking system -Q-tracker that allows shoppers to assess crowd capacity before making their way to their local store. The customer tool is in addition to the existing measures Woolworths has put in place for COVID-19.
This new technology will monitor queue lengths outside shops with restricted customer numbers – and will help shoppers pick a less busy period when there is no waiting time. The Q-tracker makes use of real-time data to show customers whether stores have had to implement a queue at the entry to support social distancing and any wait time associated with it.
DIVVY's Chief Information Officer, Anton Mills said:
"This technology was built with the ability to translate to other industries who are also facing similar challenges. It has been built to be agnostic to the industry and can be rapidly integrated with organisations to assist them to adapt to queuing and distancing measures throughout COVID-19.
I'm proud of the team for turning this around in one week, to ensure our client Woolworths Supermarkets could roll this tool out across its four stores in Victoria."
Currently, this new online booking technology is being trialled at four Woolworths stores in Victoria including Taylors Lakes, Hampton Park, South Melbourne, and St Helena. With this system, customers can book a time to do their shopping without the need to stand in a queue if one exists and be able to safely practice social distancing.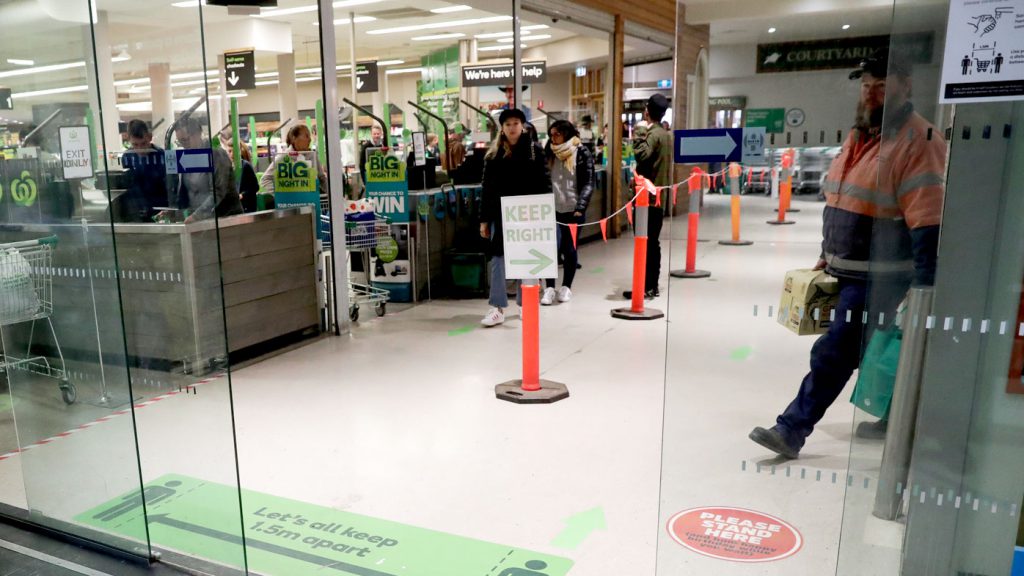 How does it work?
Head to http://www.woolworths.com.au/shop/discover/q-tracker and simply search for their preferred store by postcode or suburb.
Use the key, to view the estimated queue wait time to enter the Woolworths stores closest to you.
Based on the entered location, it will show the closest stores and also highlight it on the map.
To help you plan when to shop, click the store card which will expand to show when to enter the store and when it is busiest during the week.
The tool updates every 5 mins so you'll have the latest information whether you're about to leave home or on your way.
This technology – Q Tracker, can be integrated with other businesses & organisations to assist them to adapt to queuing and distancing measures related to COVID-19.
Woolworths Director of Stores, Robert Moffat said:
"Keeping our customers and teams safe continues to be our top priority at Woolworths.Q-Tracker is a new customer tool across all Woolworths Supermarkets. By helping customers plan when and where they shop before they leave home, Q-Tracker makes it easier to avoid busy periods, save time, and shop with health and safety in mind. Even though most of our stores do not need to implement queuing at the moment, this tool has been developed as another measure to support the safety of our team and customers."
If your business is facing similar challenges, why not reach out and see how DIVVY might be able to assist – sales@divvy.com.au.